Welcome to All Fitness & Health
My goal is to help you become your best self.  Do you have muscular pain, aches in your joints, numbness or tingling that is preventing you from doing the things you love to do?  Are you trying to get fitter or healthier? If so, you have come to the right place for treatment and or coaching.
As a Neuromuscular Therapist, I specialise in treating all types of muscular pain (neck, back, shoulder, hips, knees and foot) and injuries (rotator cuff, frozen shoulder, repetitive strain, tennis elbow, etc). I also work with patients who are post-surgery to assist with their rehabilitation so they have as fast a recovery as possible. For very active people who are looking to ease out sore or aching mucles, deep tissue or sports massage is very beneficial.  If you are looking to de-stress, a holistic massage will help you unwind and boost your energy levels.
My qualifications as a Personal Trainer and Coach enable me to work with clients who are looking to improve their eating habits, lose weight, tone up, become physically stronger, look and feel better, and increase their fitness levels.
To book a consultation or treatment, please click on the Book Now button.
Watch video
In your 40s, 50s or 60s and struggling with your fitness? 
A personalized strength and conditioning training program during menopause can help mitigate the symptoms and promote overall health and well-being.  Engaging in exercises that target major muscle groups, in the upper and lower body and core, are beneficial for maintaining muscle strength and bone density. A well-rounded exercise program will help you to become fitter and stronger, and feel better within yourself.  All programs are tailored to an individual's needs.  To book a place with a fitness professional who will work with you throughout your fitness journey, email aisling@afh.ie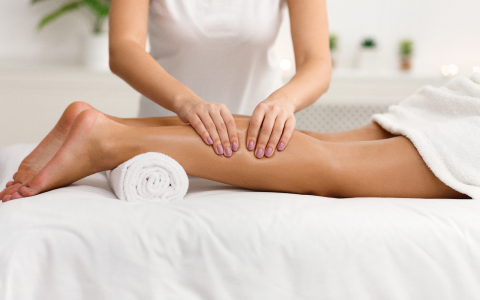 Neuromuscular Physical Therapy
Neuromuscular Physical Therapy is the hands on treatment of soft tissue and muscular pain. A range of techniques are used to identify the source and treat chronic pain. These include myofascial release, deep tissue work and trigger point therapy.
Learn More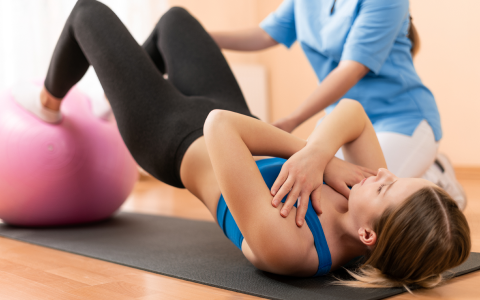 Fitness & Performance
Are you looking for training that is tailored to your specific needs? If so, why not book a session with a qualified physical therapy trainer where I will listen to your goals, discuss them with you and develop a programme for helping you achieve them.  Customised personal training can often help clients achieve their goals faster than if they are trying to achieve them on their own.
Learn More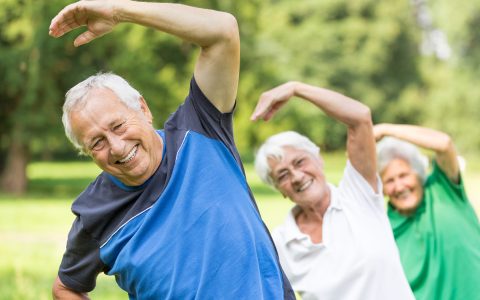 Group Fitness
Would you like to be fitter, stronger and more confident in doing the things that you love to do? If so, why not book a Warmup and Walk class where you can meet other people and enjoy a gentle to moderate walk?
Or book an Exercise Outdoors class where you can join other people in increasing your fitness levels and having fun in an outdoor setting.
Enquire Here
I have general issues with back, leg & knee pain and a few years ago damaged my right shoulder rotator cuff pretty badly.  Aisling Begley has been of great help with specific issues, with general maintenance & advice over the years.  The rotator cuff issue was particularly tricky & Aisling did a fantastic job to get it back to normal.   I would recommend Aisling to anyone with musculoskeletal issues.  She has magic hands but also gives great advice which is focussed and realistic.  I always feel confident in her ability to assess and manage my issues.
Martin Casey
Weary of suffering chronic pain and having ineffective physiotherapy treatment?
Try NMT!  I recommend it!
Following a road traffic accident in 2003, I developed chronic pain which neither physiotherapy, nor medications nor medical procedures relieved.  Having been referred by a G.P., I began attending Aisling and have never looked back.
Aisling's on-going neuromuscular therapy has brought me long-sought pain relief and increased independence.  Chronic pain is a life-long condition but Aisling is gifted and her healing hands provide me with effective pain relief.  I highly recommend NMT!
Miriam Hennessey
Am getting NMT from Aisling since 2016. As a retired therapist I can feel her sensitivity in her strong hands during trx of tight muscles and TP's.
Aisling comes highly recommended.
John Peter Caviston
Dublin, Ireland
I have been a patient of Aisling for the last seven years. Her knowledge and expertise has been critical in maintaining a normal quality of life for me in spite of the fact that I have a long standing injury. Her ability to deliver specialised care specific to my needs have benefited me greatly. In addition, Aisling is always a pleasure to deal with and takes huge interest and pride in her work and the wellbeing of her patient.
Mary McCarthy